I was just spending a few minutes gazing at Pinerest. I have to  give myself a time limit over there or I would lose HOURS just looking at stuff.
However, I came across a reference to this post on another site that I thought was pretty interesting.
Take a look from the International Quilt Study site.
This coverlet is made from an old clock and petticoat. Fascinating.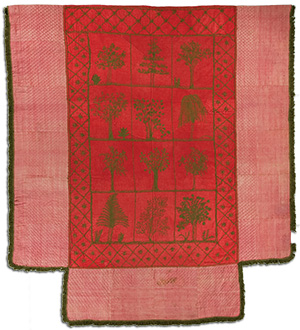 You can also browse their collection of quilts.
Have a great weekend.